Valencia
The Valencian landscape is alternately mountainous with a huge coastline with beautiful sandy beaches. The majority, 70% of Valencians, live in and around the city of Valencia. Towns and villages in the interior have retained their authentic character, often with (remains of) castles, city walls and a beautiful historic center. In addition to Castilian Spanish, Valencian is spoken, a Catalan dialect.
The Mediterranean climate ensures mild temperatures: a maximum of 30 degrees in summer and very mild winters with an average of 17 degrees (higher than in southern Andalusia!). So ideal all year round. The age-old culture with countless parties, the beautiful nature, the favorable climate, the white sandy beaches, azure blue sea and Valencia, Castellón and Alicante as main cities make Valencia a fantastic holiday destination.
In autonomous Valencia there are many authentic villages, each with its own character and charm. They are often a sight in themselves with their historical remains, castles and colorful or beautifully decorated houses.
Valencia city is well worth a visit with its beautiful old center, parks, fountains, but also the modern La Ciudad de las Artes y de las Ciencias (CAC) with beautiful futuristic architecture of Calatrava. Take part in one of the many fiestas, including the spectacular Las Fallas.
In Valencia, the Sierra Calderona Natural Park, the beautiful valley of La Drova, the wooded mountain plateau of Macizo del Caroig and the Serra de Mariola and La Font Roja Natural Parks offer many hiking and cycling opportunities. Further north in Castellón, the area adjacent to El Maestrazgo is an Eldorado for walkers and cyclists.
The most beautiful holiday homes in Valencia
La Taha is the specialist for the rental of holiday homes and apartments in Valencia. We select all the houses ourselves. We will select the holiday homes for you with the best location, good quality and a lot of atmosphere. On our website you will find detailed descriptions of our villas in Valencia with all the information you need and good photos. At La Taha you know what you are renting!
From modest apartment to villa with pool
With us you can choose from a modest apartment to a luxury villa with swimming pool and everything in between. Via La Taha you enter the real Spain, away from mass tourism. Many of our holiday homes are located in or near impressive nature reserves. You can opt for an active holiday by going for a walk, cycling or, for example, horseback riding or lazing on the beach. From your holiday home you can always visit one of the larger cities. Cities such as Alicante or Valencia are easily accessible for a day trip by car. In the authentic villages you can enjoy village life. Have a tapa in the town square and enjoy the relaxed life.
Advice about apartment, holiday home or villa
Would you prefer personal advice about which apartment, villa or holiday home is best suited for your holiday? All accommodations have been personally visited by us. Feel free to call us on +31 (0)85 043 8850 or contact us by email.
Town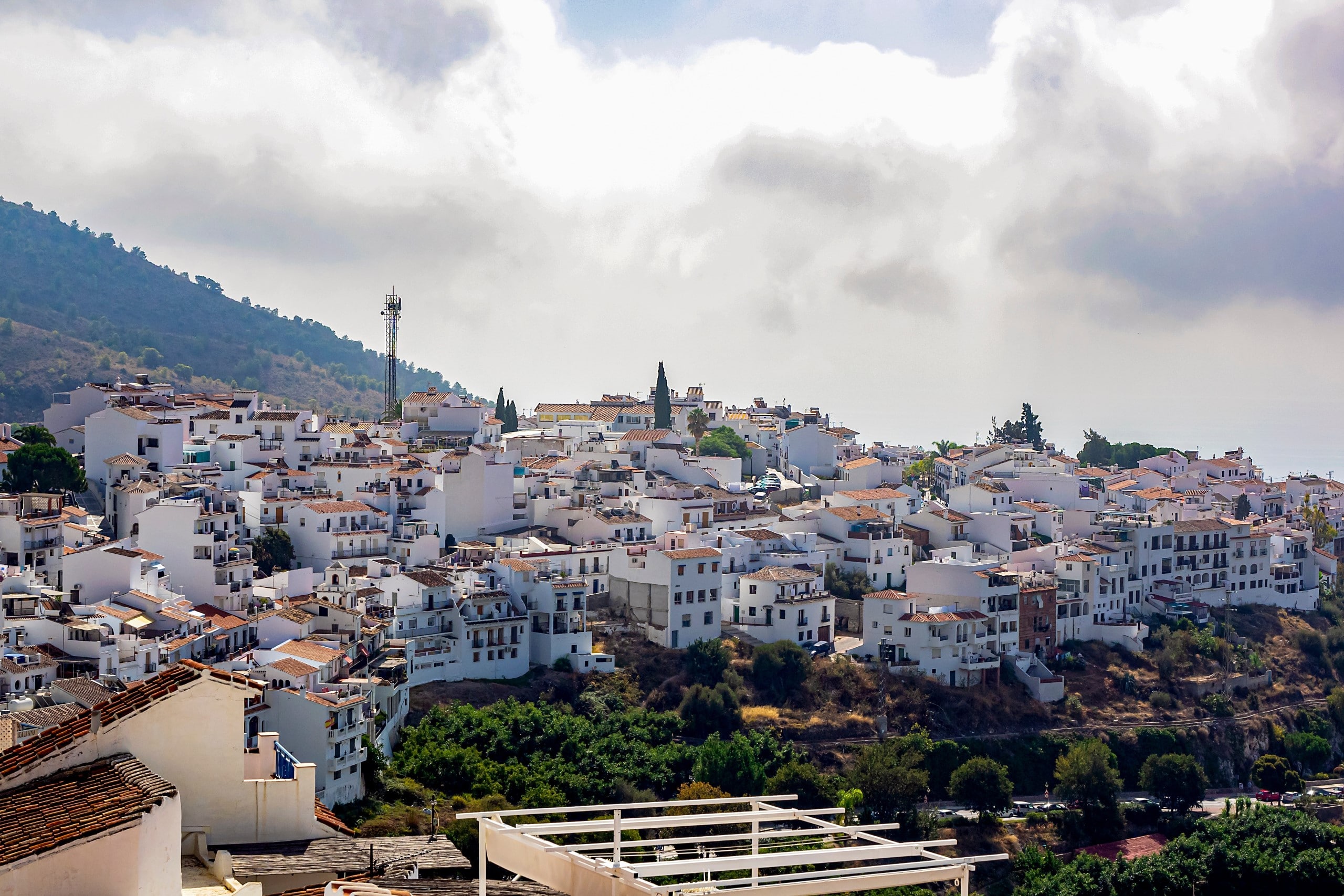 Our holiday homes Valencia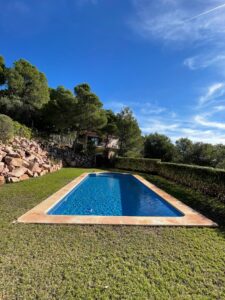 Villa Monteamor
Spain > Alicante-Valencia > Valencia > Náquera
Beautiful, mature garden
Excellent price/quality ratio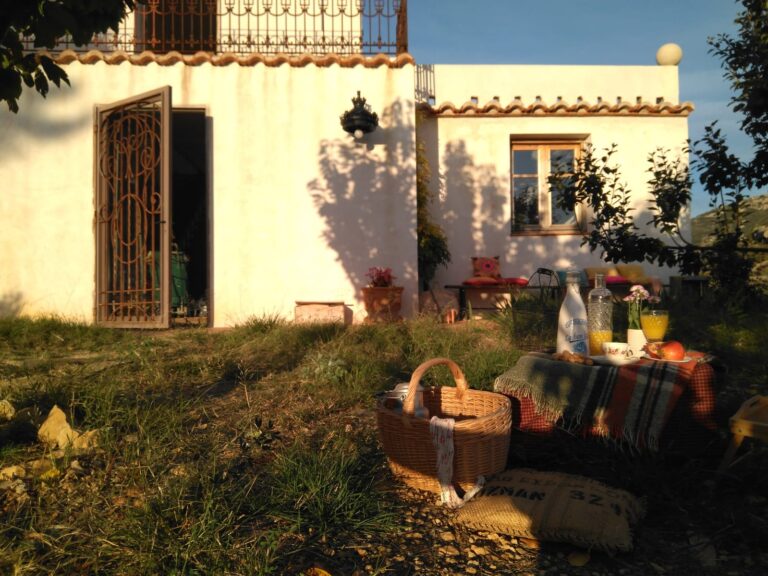 Mas de las Melgues
Spain > Alicante-Valencia > Valencia > El Molinell, Culla
Beautiful hikes to be made
Central heating
Ideal house for those seeking tranquility
Mas de la Higuera
Spain > Alicante-Valencia > Valencia > El Molinell, Culla
Far away from civilization
In the middle of beautiful nature
Peace and privacy
Plunge pool to cool off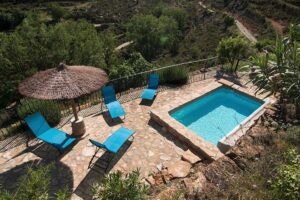 La Covarxella
Spain > Alicante-Valencia > Valencia > El Molinell, Culla
Beautiful house, fully equipped
In the middle of nature
Rest, rest, rest
Spring water plunge pool