Alpujarras
The area consists mainly of valleys that stretch from the peaks of the Sierra Nevada in the north to the Sierras Almijara, Contraviesa and Gádor, which separate the area from the Mediterranean Sea, in the south. The meltwater from the Sierra Nevada is collected and channeled into old Moorish irrigation canals (Spanish: acequias) to irrigate the fertile terraces.
The landscape is therefore characterized by fertile valleys and impressive mountains in a quiet and authentic scenery. The 'Moorish' architecture of the houses is typical of the Alpujarras and is characterized by a cubic style reminiscent of the Berber architecture of Morocco. Whitewashed houses are placed on terraces against the slopes, often connected by their flat roofs.
Come to the Alpujarras for a holiday to get to know the real Spain. A wonderful area for walking, horseback riding or just enjoying the beautiful nature and authentic villages. A visit to beautiful Granada is also possible from this beautiful region. A day to the Alhambra should not be skipped if you stay in this area. Or take a road trip to the coast so that you can enjoy a day at the beach and sea.
Holiday homes, villas and apartments in the Alpujarras, view our offer on the website.
Would you prefer personal advice about which holiday home, villa or apartment is best suited for your holiday in Spain? All holiday homes have been visited by us personally. Feel free to call us +31 (0)85-043 8850 or send us an email.
Town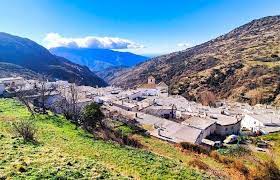 Our holiday homes Alpujarras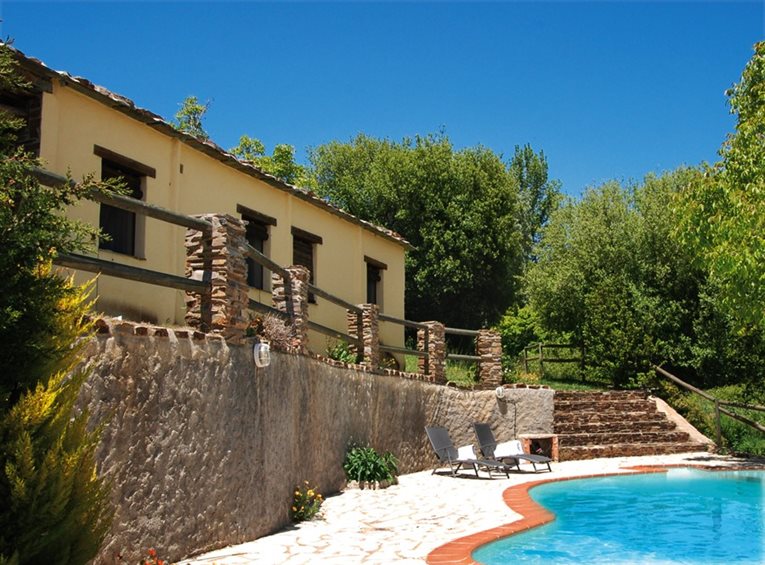 Cortijo Jimenez
Spain > Andalusia > Alpujarras > Pitres
A short distance from the village
Detached cortijo with swimming pool
No other properties in the area and beautiful views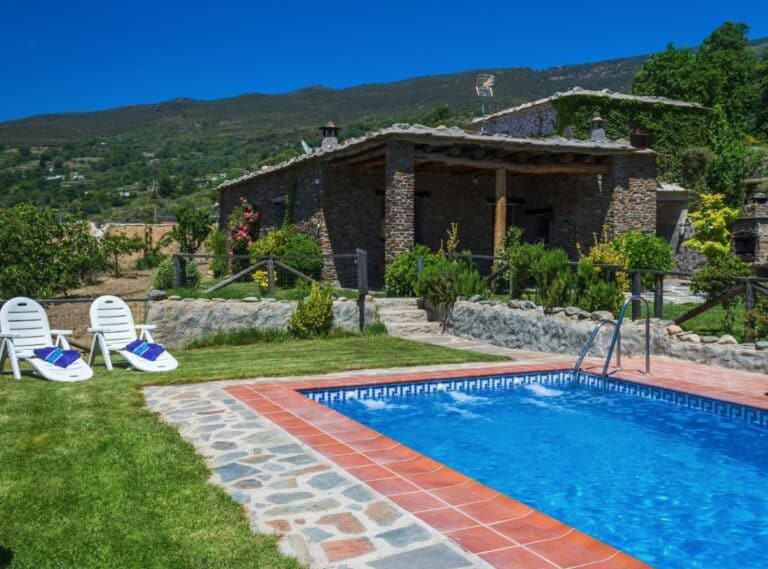 Cortijo El Membrillo
Spain > Andalusia > Alpujarras > Pitres
About a 15-minute drive from Pitres
Beautiful views of mountains and valley
Detached cortijo with swimming pool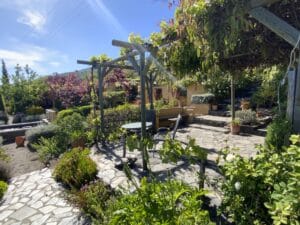 Cortijo Melonar – Patio –
Spain > Andalusia > Alpujarras > Pitres
Beautiful garden with stunning views
Owners can cook for guests
Ultimate spot to escape every day life
Cortijo Melonar – Vista –
Spain > Andalusia > Alpujarras > Pitres
Astonishing views
Beautiful hikes to be made
Owners can cook for guests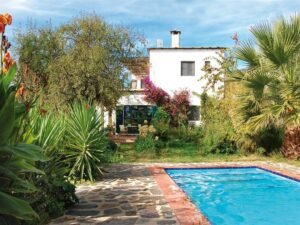 Villa Naranja
Spain > Andalusia > Alpujarras > Válor
Bars, restaurants and shops within walking distance
Detached villa with pool
Several terraces at the house
Very comfortable accommodation