Gaucin
Gaucin is a friendly village in the southern part of the Serrania de Ronda. The first thing you notice when you approach the village is the castle towering above the village. You can take a walk to this tower. From the village you can take various walks in the beautiful landscape around the village. And when you come back you can drink a delicious glass with a tapa on the square near the fountain.
In Gaucin there are several tapas bars and all the shops you need. Take a day to drive to Ronda and back. From Gaucin it is about 45 minutes drive to Ronda on one of the most beautiful mountain roads in Andalusia. And if you fancy a day at the beach, go the other way and you will be in the Mediterranean Sea in about half an hour.
Holiday homes, villas and apartments in Gaucín
Want to rent a holiday home? View our range of houses, villas and apartments.
Would you prefer personal advice about which holiday home is best suited for your holiday? All holiday homes have been visited by us personally. Feel free to call us at +31-(0)85-043 88 50 or contact us by email.
Our holiday homes Gaucin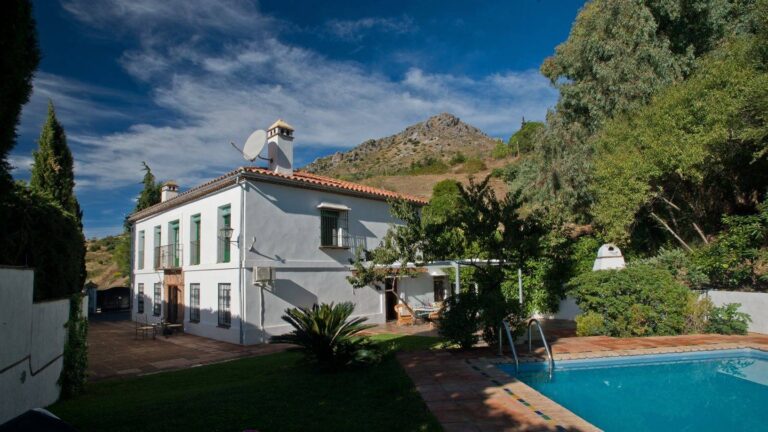 Casa Caballerizo
Spain > Andalusia > Serraní­a de Ronda > Gaucin
Beautiful and well-maintained garden
Lots of privacy
Quiet location
Very suitable for groups of 10 people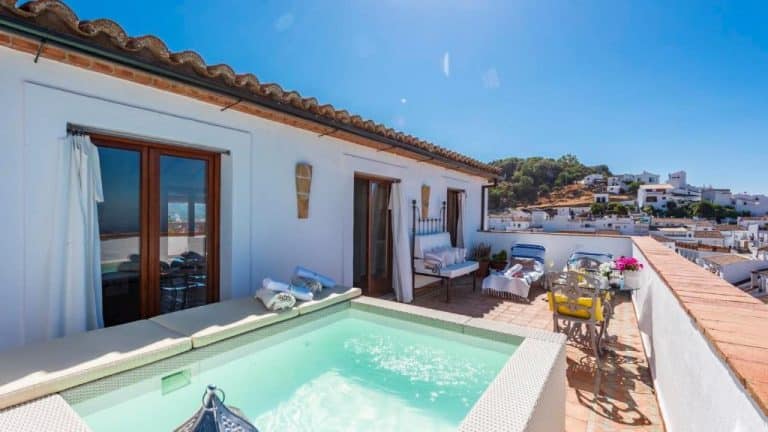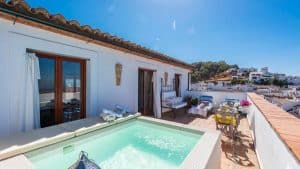 Atico la Carrasquilla
Spain > Andalusia > Serraní­a de Ronda > Gaucin
In the center of Gaucin
Modern decor
Plunge pool on roof terrace
Casa Silla
Spain > Andalusia > Serraní­a de Ronda > Gaucin
Atmospheric and fully furnished
Detached house with swimming pool
Few minutes walk to village
Terraces in front and behind the house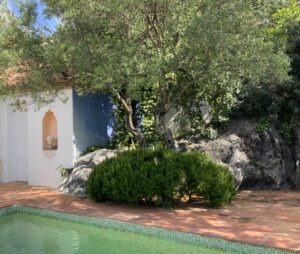 El Penasco
Spain > Andalusia > Serraní­a de Ronda > Gaucin
Beautifully landscaped garden
Detached house, beautiful views
Location in nature and yet close to village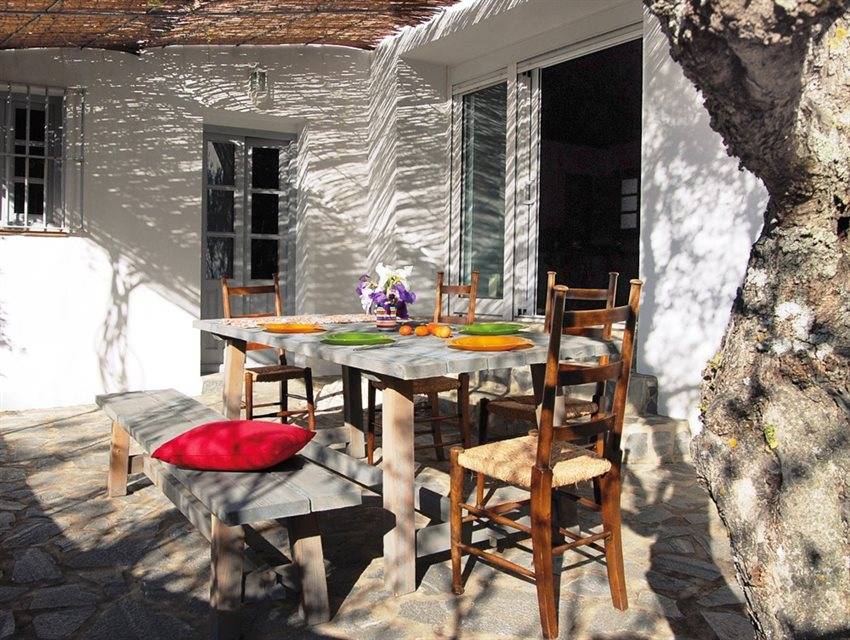 Casa Andres
Spain > Andalusia > Serraní­a de Ronda > Gaucin
Atmospheric house with large garden around the house
Shops, bars and restaurants within walking distance
Unique location just outside Gaucin